I am trying something different for The Kennedy Era. I want to start incorporating interesting people with interesting stories. I spoke to "Sarah" about being in a cult and life after leaving. Her name has been changed for confidentiality. Let's go.
The Advanced Training Institute (ATI) is "a Biblically-based home education program for families who desire to raise up sons and daughters who are 'mighty in Spirit' and able to impact the world for Jesus Christ," according to their website. It's a homeschooling branch of Bill Gothard's Institute in Basic Life Principles, founded in Illinois. (Gothard and his institution have been the focal point of several sexual assault, harassment and abuse allegations.)
The Duggar Family with 19 kids are "prominent" followers of this IBLP church and ATI curriculum.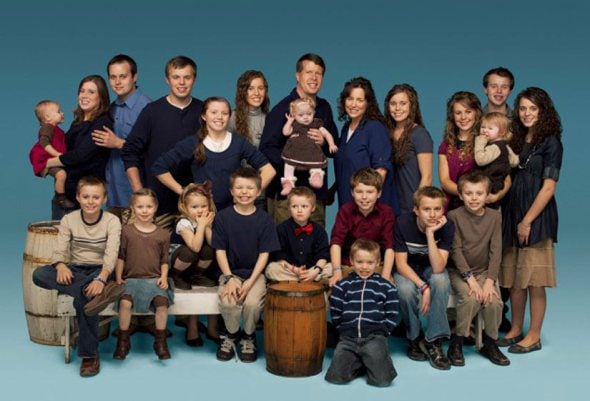 Also on ATI's site is a button to "apply," which includes a printable application and a $25 application fee. If accepted, families will receive one year of training to help ease families into the ATI curriculum. The fee for this first year is $675, which provides families with the curriculum, newsletters, training, support for the entire family, opportunity to attend events, and access to worldwide ministry opportunities for students and families. After the first year fee of $675, annual costs are $150 for an entire family PLUS $80 per child who received a "Wisdom Booklet."
This is sounding like an expensive, religious pyramid scheme.
"The ATI curriculum uses the teachings of Jesus Christ, given in the sermon on the Mount, as the primary source for teaching linguistics, law, history, science, and medicine," the site says.
Sarah, now 24 living in Central Illinois, was part of this organization as a child. She told me her story.
Sarah said her earliest memories were ones of being in this "cult" and attending large conferences with tons of other children and families. She and her siblings were homeschooled with the ATI curriculum until she began attending public school in third grade.
"It's all of these different subjects with booklets that you teach to your kids," Sarah said. "And it's all focused on purity culture and just weird standards."
She said it's like an umbrella: God is at the top, then the father below God, then the mother, then the male children, and the female children are at the very bottom.
"It's basically raising sons to be Godly leaders and husbands and fathers, and it raises women to be subservient, basically, and be 'good wives,'" Sarah said. She also mentioned the church tells sisters and daughters they must dress modestly at home to not tempt their brothers and dad…… Puke.
Her mom taught Sarah and her siblings their schoolwork. Sarah said her mom believes in god, but she never instilled this hierarchy in Sarah and her siblings. Her dad, however, was way more into the principles of the teaching.
Sarah's family and another family, whom I will refer to as the Smiths, rotated hosting church services in each other's home. The fathers acted as the preacher at the service in each respective household. She said it seemed like the services lasted forever.
"It was all very focused on, 'If you do anything ungodly, you're going to hell," Sarah said. Her dad made it seem like God was scary.
Sarah's dad and the Smiths' dad tried to arrange a marriage between Sarah's 17-year-old brother and the oldest Smith daughter. Sarah's mom was prompt to shut that shit down.
This lifestyle also came with lots of rules, some more abnormal than others. When they would attend church with others, Sarah and her sisters would have to wear long skirts and her brothers would wear suits.
She recalls a time she cut her own hair when she was very young, and her dad was incredibly angry. He believed cutting your hair was evil, and your hair is your glory.
Sarah's father was also adamant they could not dance or listen to music on the radio.
"I remember once my sister had a birthday party when we first started going to (public) school, and we were all dancing around, listening to Katy Perry, having a normal little girl's birthday party," Sarah said. "And my dad threw a fucking fit. He was so mad about the music, he had to go upstairs and like locked himself in a room and he yelled at all of us for listening to music."
He sounds incredibly fun at parties.
When her parents separated, the cult lifestyle dissolved for Sarah, her siblings and mom. I asked Sarah if her parents' divorce was the reason her mom dropped the beliefs of the church.
"I feel like it has such an authoritarian belief system that everyone in her life told her that divorce was this horrible sin and no matter how abusive your husband is to you, it's your duty to stay with him," Sarah said. "….He was like an angry dictator of a person. I think finally being able to get away from him made a big difference."
She said she's unsure if her dad is still considered a member, but he still has extreme, conservative beliefs.
"It just sucks to be brainwashed, and especially by the people closest to you and (ones) that you trust," Sarah said. "…Men who think and see that they're the one who's supposed to have the power over the woman and they're the one that's closest to God, I think that's really appealing to a lot of men, especially abusive men."
It sucks for people who have those men who take over their lives and use religion as an excuse, she said. It has a lasting impact. Sarah said she still feels uncomfortable around male authority figures.
"You are basically trained that you don't have a voice, and you aren't able to stand up to people, and your purpose in life is to be subservient and pretty and modest," Sarah said. "It's hard to unlearn."
If you were to meet Sarah today, you would have no idea she grew up learning the ATI curriculum and way of life. She has this positive energy about her, welcoming everyone with open arms. She's very much against the patriarchy and doesn't believe in social stratification or ancient, outdated beliefs of women being "less than" a man.
She said she feels bad for the 99% of people who didn't choose the lifestyle. Being part of this cult has pushed Sarah further away from being involved in an organizational place of worship.
"I don't judge people for being religious. I think being spiritual has a place in your life if you want it to," Sarah said. "But any form of organized religion just freaks me out… I will never go to a church. It's just not something that I want to do."
For more info on the IBLP church and personal account of ex-ATI members: